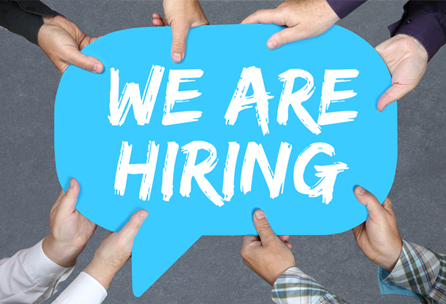 IRSAA is a Home to Best Saudi Hiring Services
Recruitment and hiring is a strategic priority for businesses in Saudi Arabia. IRSAA is here to fill the personnel gap which is the most challenging area faced by SMEs, young entrepreneurs and corporate groups alike.
Recognized as a leading HR outsourcing firm, IRSAA now offers top of the line Saudi hiring services to assist organizations in employing the right people. We understand that a compatible and compassionate team smoothens the work processes and delivers the results on behalf of the organization.
Having years of experience in HR field has allowed us to become a trusted partner that meets the organizational staffing needs. To help you in avoiding the ad hoc situations that arise as a result of bad hiring decisions, IRSAA has positioned itself as one of the most credible recruitment companies in Saudi Arabia. Our recruitment process is aligned with the present personnel demand in the Kingdom.
The efficient recruitment process is focused on attracting the most focused.
Leveraging our strong relationships with partner firms in Saudi Arabia, IRSAA is fully capable to provide guidance on various aspects of the recruitment and hiring process.
Where does your recruitment process start?
The usual answer is almost unanimous: Attracting the right talent is the first step.
But, our answer is a little different. It starts when things get rough. IRSAA meets your team on the ground where the staffing need arises. We meet the people, to attract the right people who would fit into the chain to smoothen the process. That's why our clients trust us as their partners.
Going beyond the traditional recruitment process, IRSAA focuses on hiring people who understand that getting the work done is important, but what is more important is enabling others in their team or department to unleash their full potential. All of this takes research, extensive research. IRSAA experts study the industry dynamics and compare it with your company's existing HR policies to recommend a more efficient system that enhances business performance in the longer-run.
IRSAA helps its clients in becoming smarter employers by suggesting a streamlined business process for saving money, support agile organizations and manage employee turnover rate. All our professionals follow one methodology i.e. client centricity. It helps us in ensuring that your business keeps growing by bridging gaps between people, technology and processes.
Dynamic approach for staffing sets IRSAA apart from other recruitment companies in Saudi Arabia.
Our distinctive approach for staffing sets us apart among Recruitment Companies in Saudi Arabia, ensuring success for both applicants and employers. Acting as a bridge between the two parties, our experts meet the temporary and permanent staffing requirements of a company with competent professionals.
IRSAA treats the shortlisted candidates as valuable assets of your company who would accelerate the performance for many reasons. We let them feel valued and develop a strong bond with them on your behalf; it makes them feel welcomed and motivates them to stay with your company for a longer period of time.
Connect with the best company for Saudi hiring services
IRSAA believes in connecting human potential with esteemed employers that would help them in building a prosperous career. Whether an employer or a talent, connect with our Saudi hiring services team today!